Google Analytics is used to monitor your website's traffic. This tutorial will show you how to add this feature to your site.
1) First, go to www.google.com/analytics and log in to your Google account.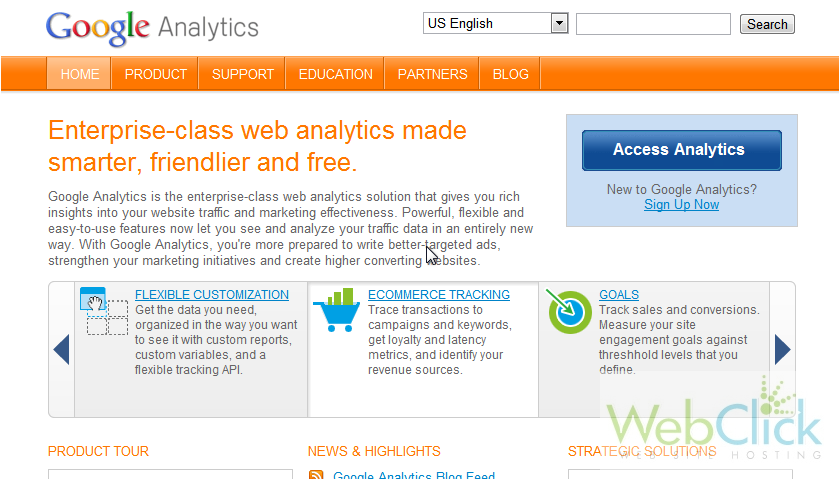 2) Click Access Analytics.
If you haven't set up Analytics in the past, you can follow these steps to sign up.
3) Enter the URL of the site you wish to track.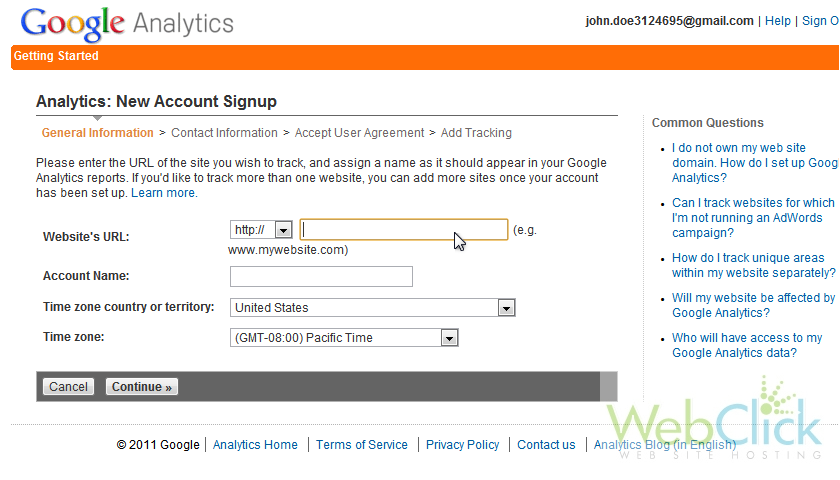 4) Assign an Account Name as it should appear in your reports.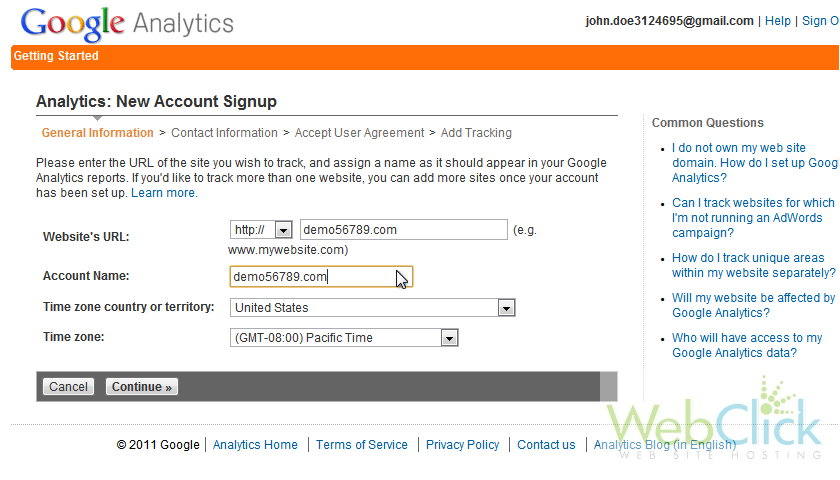 5) Click Continue.
6) Fill out this form with your first and last name and country.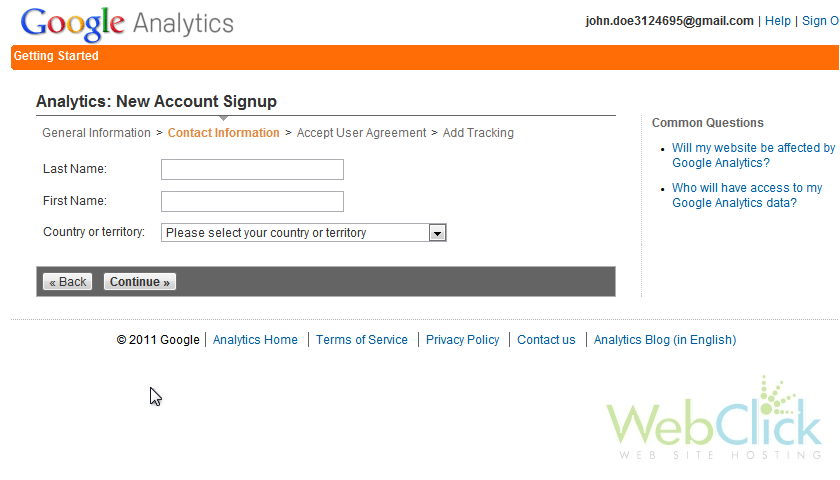 7) You must agree to the terms and conditions to continue.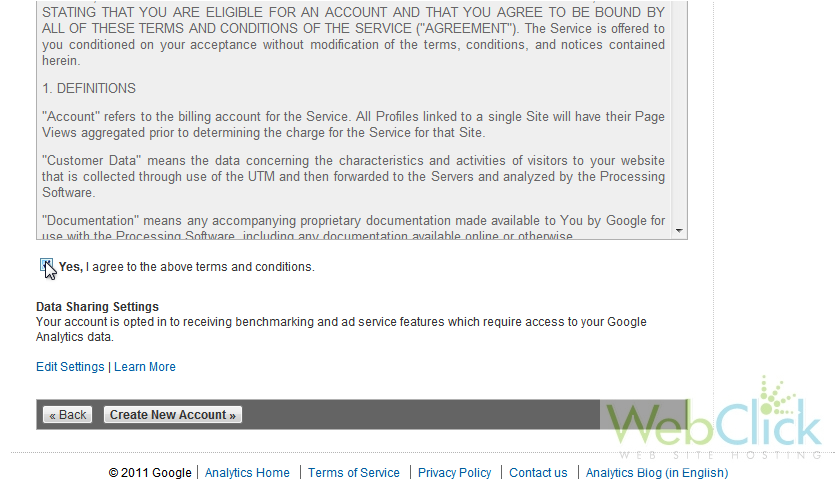 8) Click Create.
9) Select the entire block of code and copy it.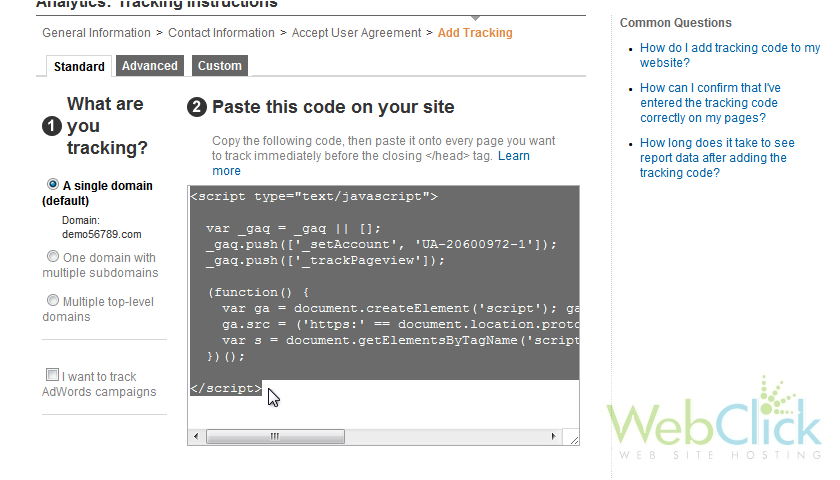 10) Now open your website in SiteBuilder.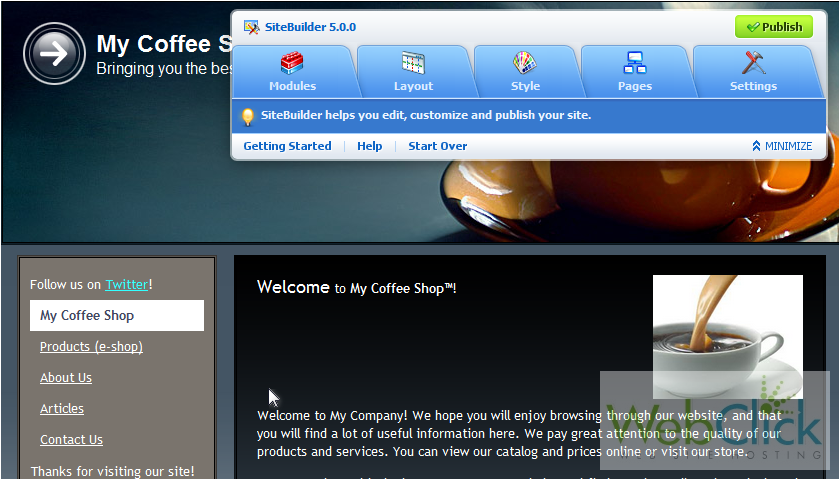 11) Go to Settings.
12) On the Advanced tab, click Embed Google Analytics.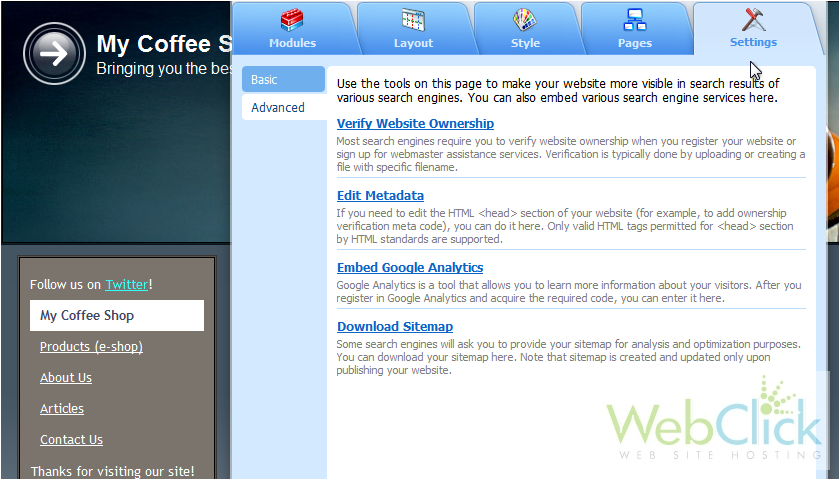 13) Paste the copied code in this box.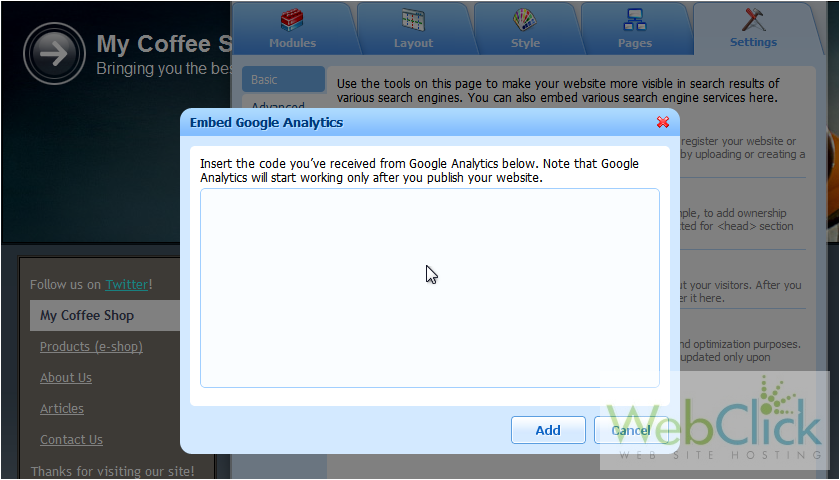 14) Click Add.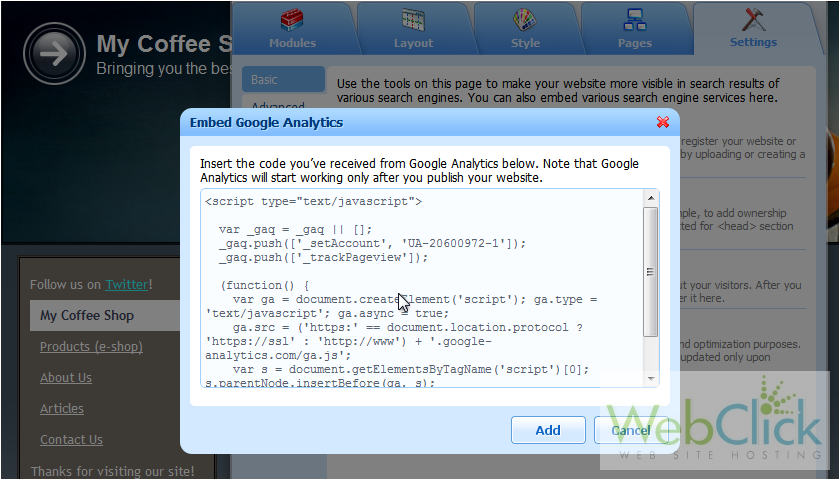 15) You must first Publish the site before Google Analytics will begin working.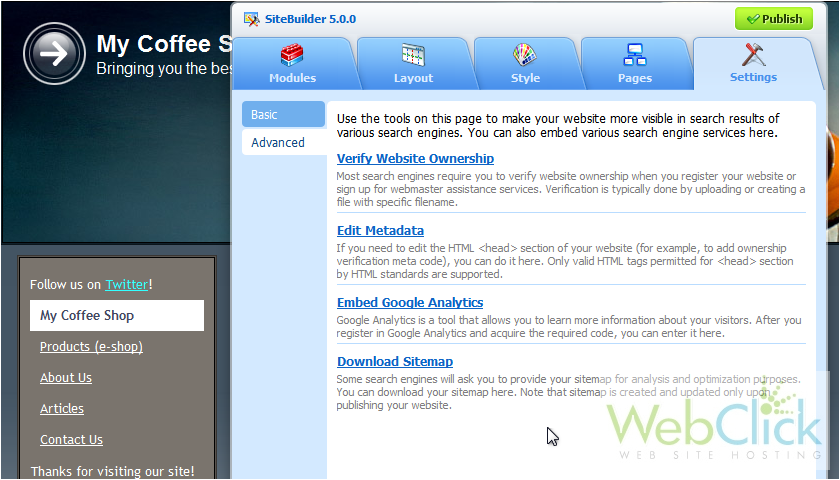 16) Click Yes to apply the changes.

That's it! Now return to your Google Analytics account.
Any site where Analytics is installed will be listed here. Click any site to view full detailed reports.