If you already have an existing site, you can edit it by following these steps.
1) First select the domain where the website is located.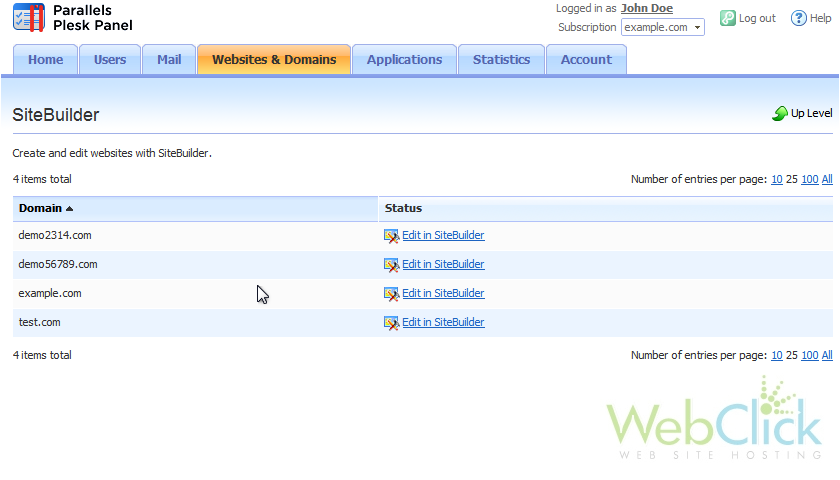 Our current website has loaded and we can begin editing.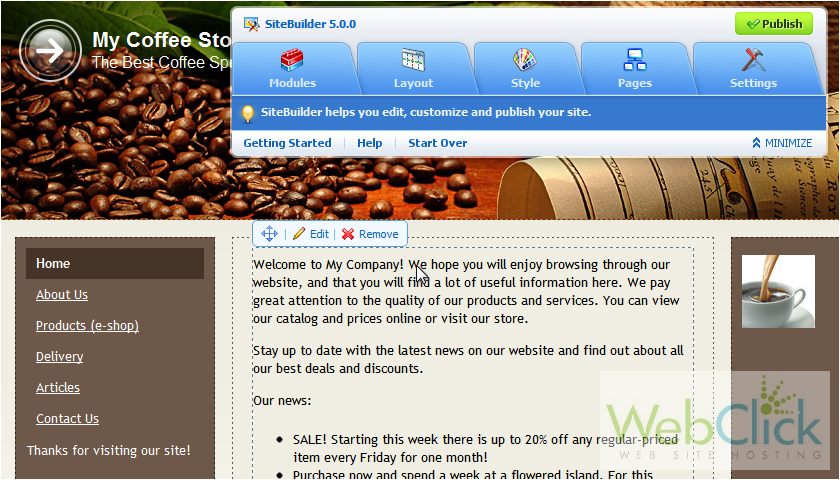 Let's make a few changes.
2) Drag and drop to add modules to your site.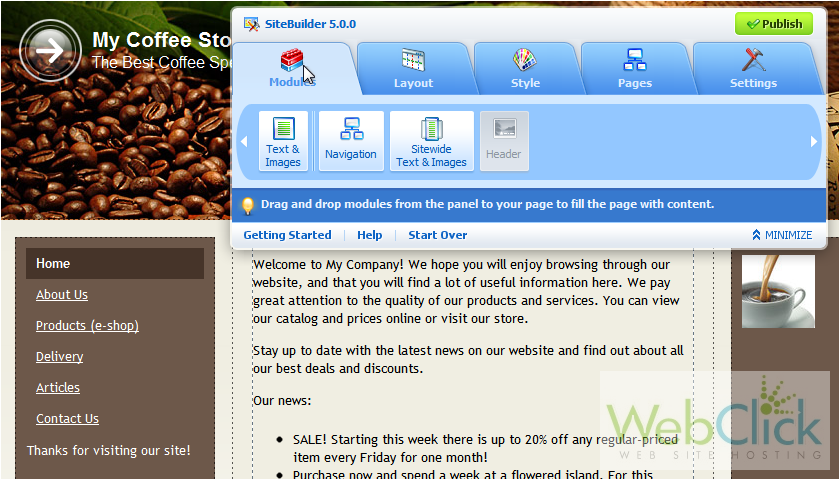 3) Go to Layout.
4) Instead of two sidebars, let's change it to one.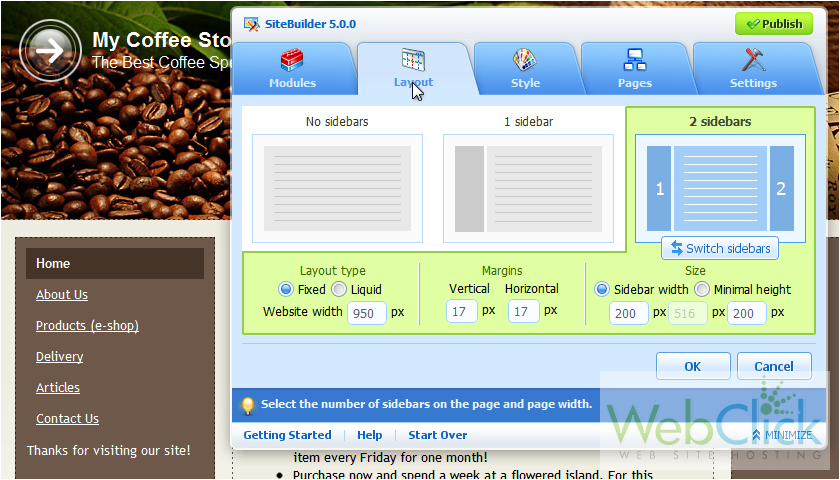 5) Since there is content in both sidebars, choose which one you want to keep. All content in the other will be deleted permanently.

6) Click Settings.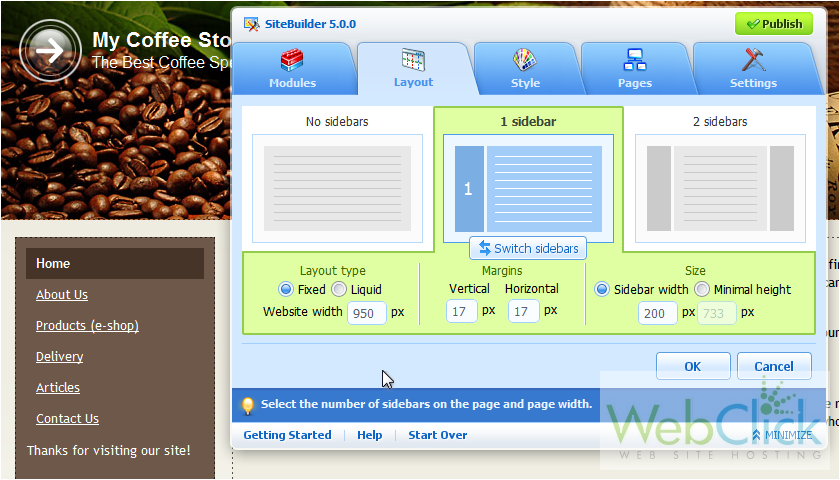 7) Make sure to apply any changes.

8) Let's edit the website name.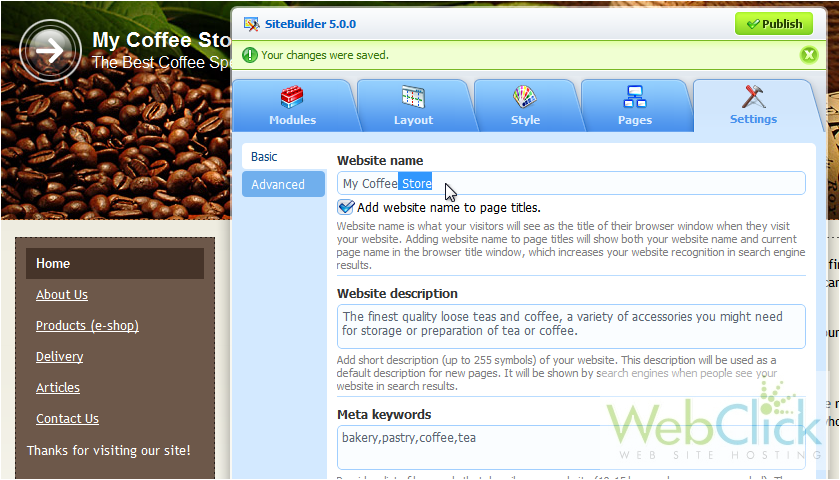 9) Click this button to publish your changes.
Once done, a link to your website will be displayed here.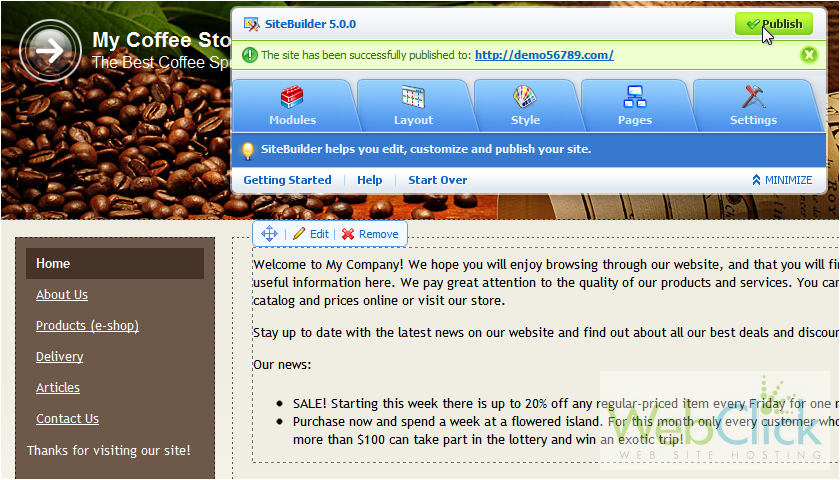 Here is our published site. That's it! Now you know how to edit an existing website in SiteBuilder.