This tutorial will show you how to customize your website's header using SiteBuilder.
1) Begin by selecting the domain where the website exists.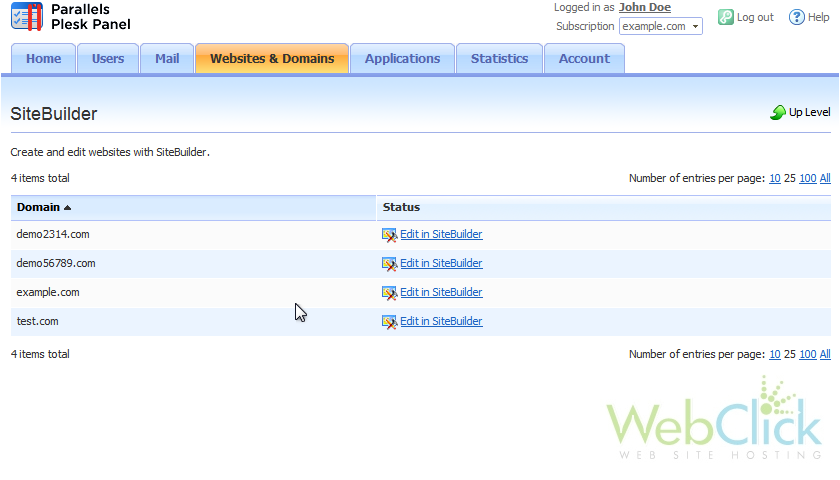 2) Click in the header area to bring up the editing options.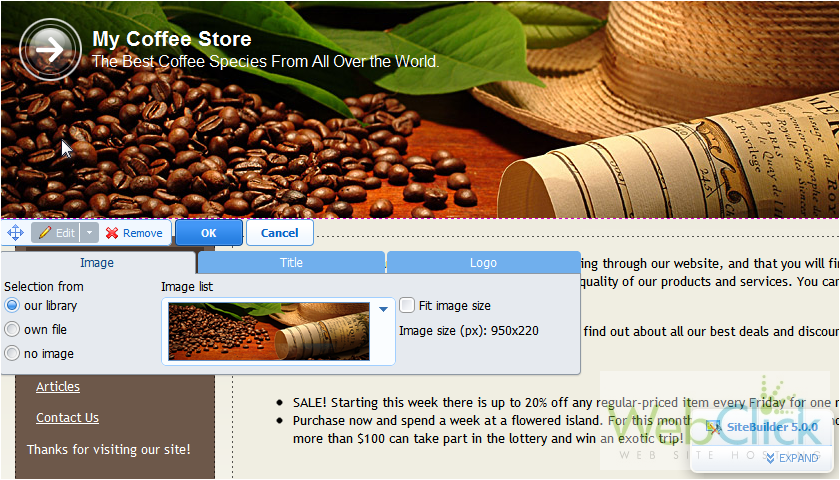 3) Choose to load an image from the SiteBuilder library, upload your own, or have no image at all.
We'll upload our own header image first.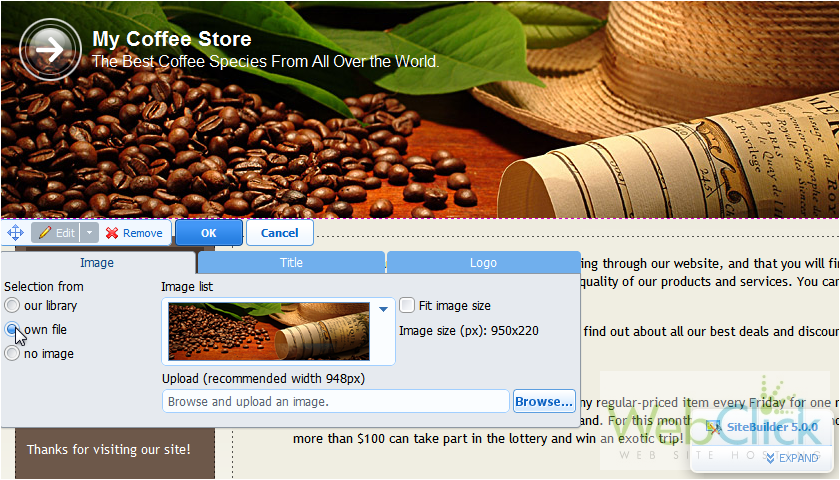 4) Click Browse.
5) Select your image and click Open.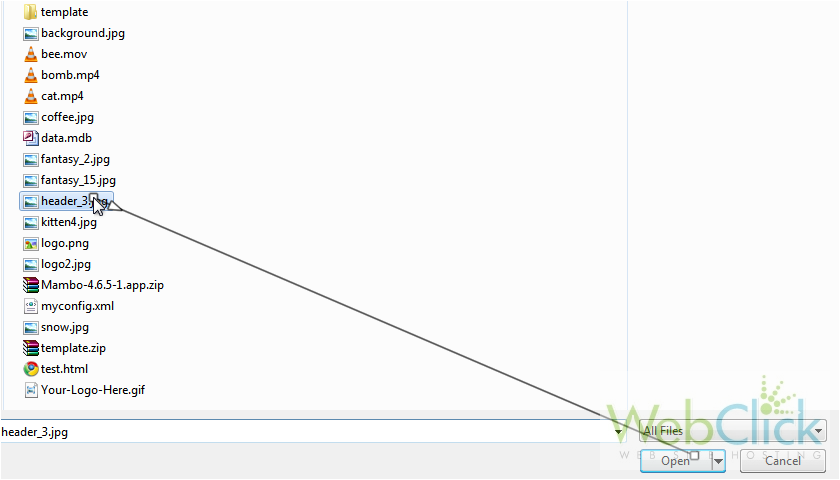 The recommended width for header images is 948px. If your image isn't the right size, it will be resized to fit as best as possible.

6) Click this option to remove the background image from the header.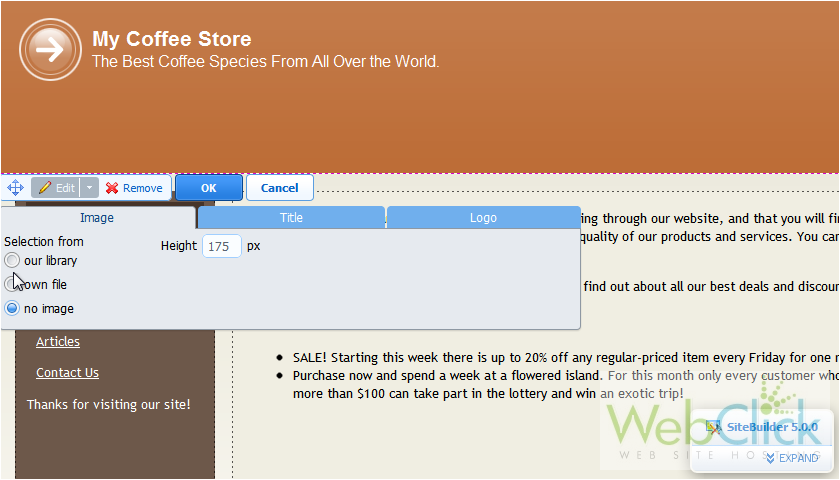 7) To use an image from the SiteBuilder library, choose this option.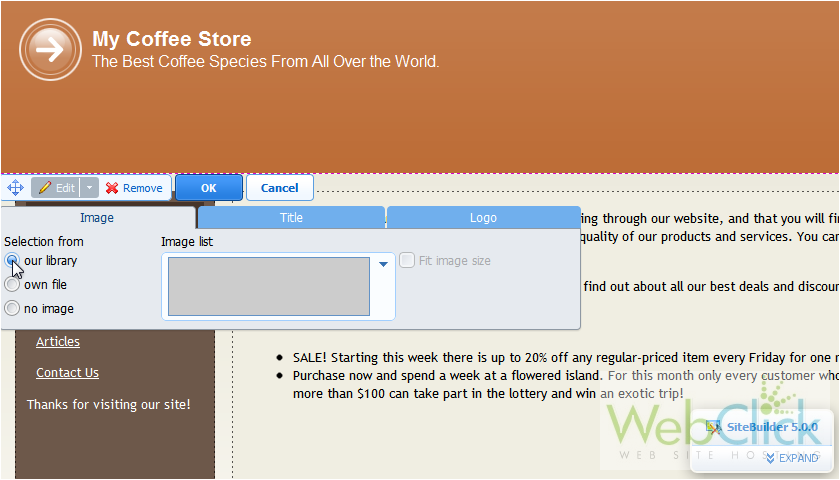 8) Expand the list.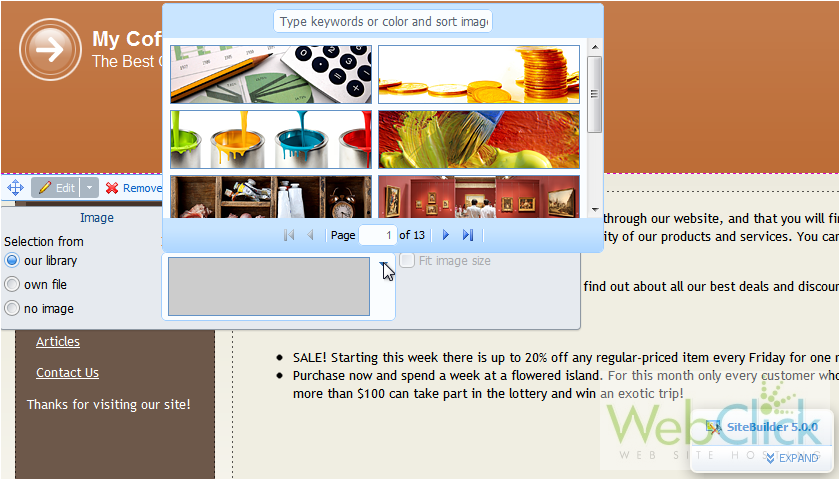 9) Browse the images until you find one you like.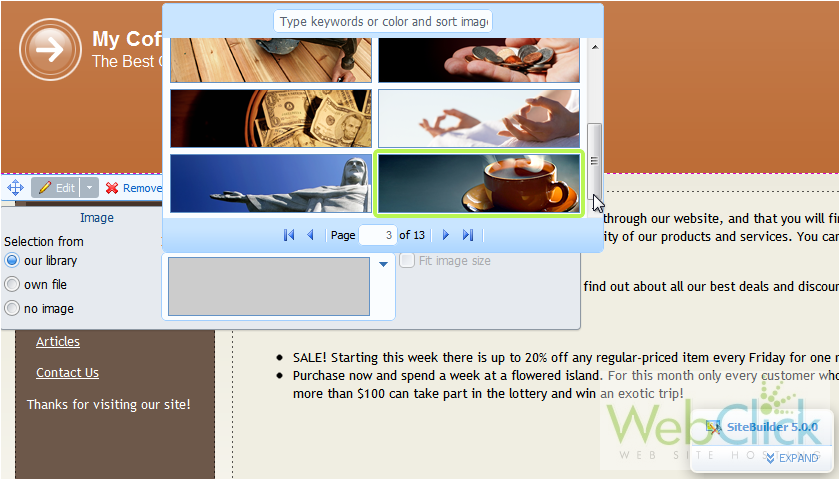 Now that we have a background for our header, let's change the text.
10) Type some new text for the title here.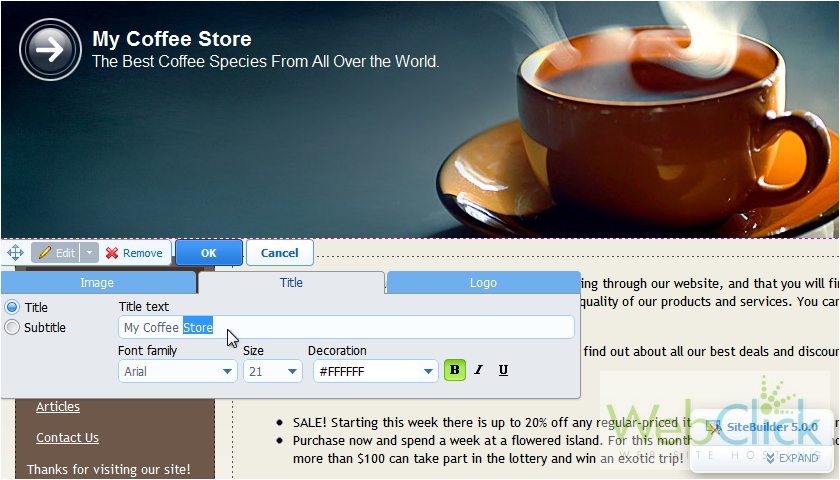 11) Change the font family, size and color here.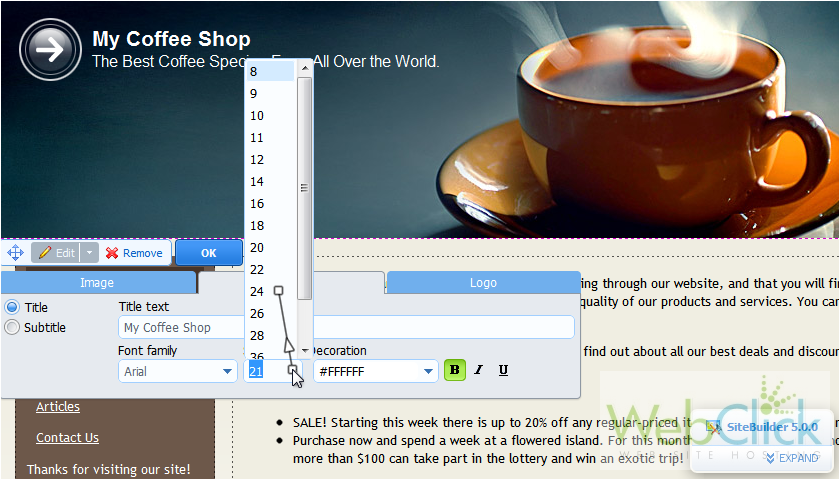 12) We'll edit the subtitle text too.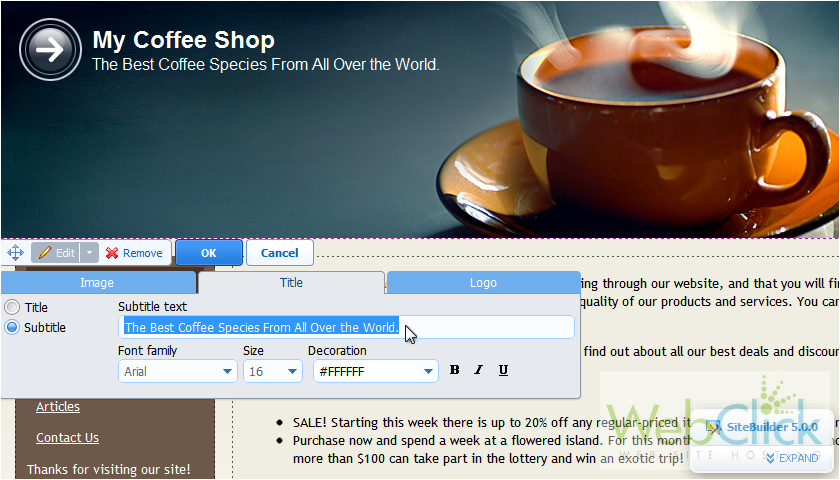 The same formatting options are available for this text.
13) Go to Logo.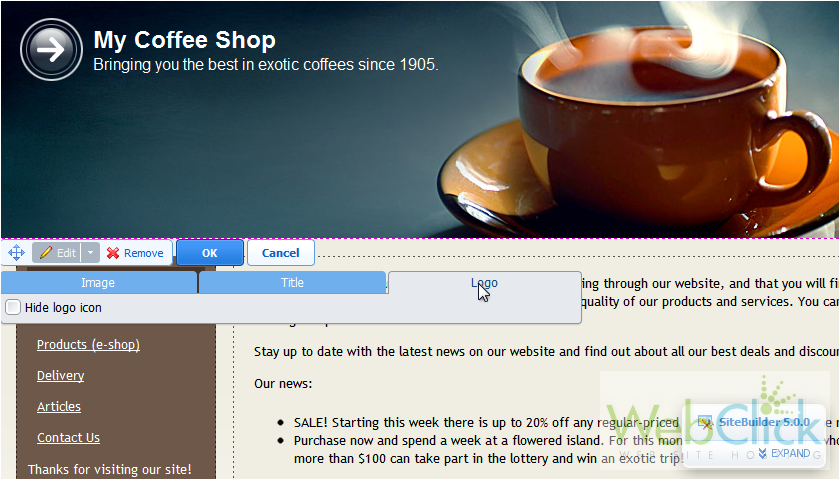 14) Toggle the option to either show or hide the logo icon.
15) Click OK.
16) Don't forget to click Publish to apply the changes to your live site.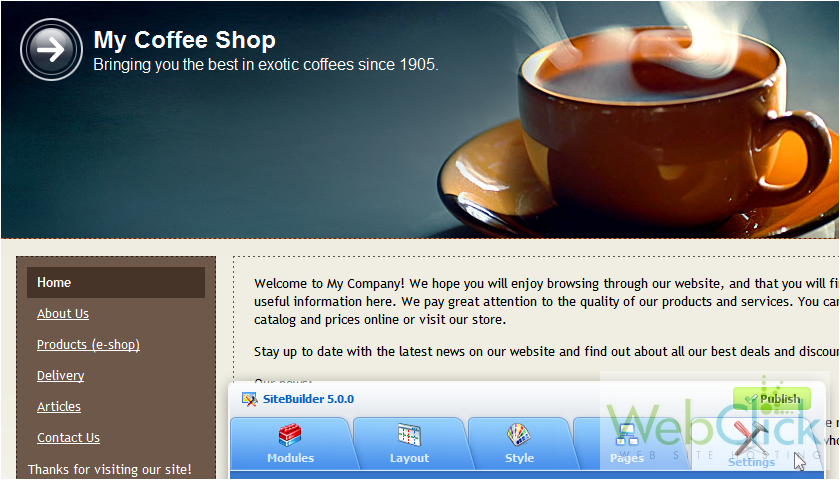 Once done, a link to your website will be displayed here.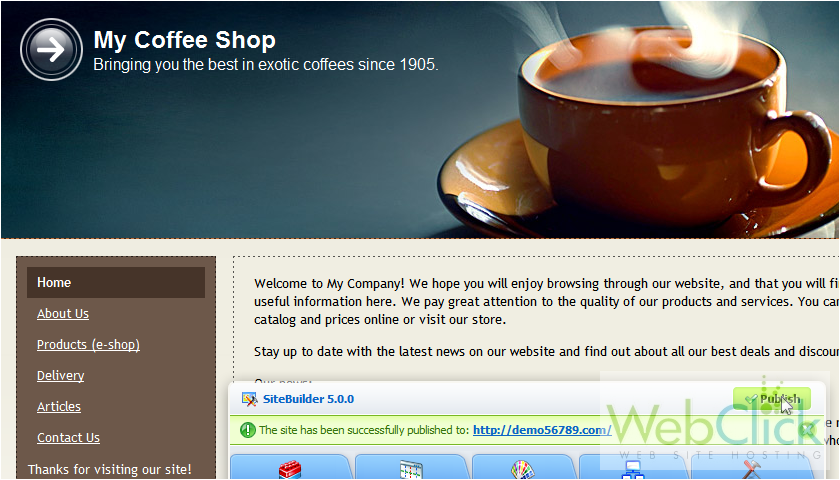 Here is the published site. Now you know how to customize your header in SiteBuilder.