You can create and publish websites using SiteBuilder, if this option is provided with your hosting service.
1) On the Home tab, find the SiteBuilder box and click Launch SiteBuilder.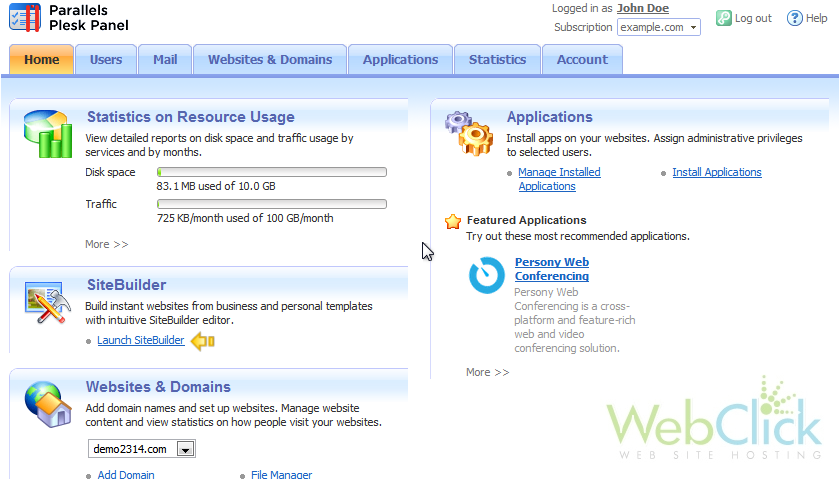 2) Or, go to Websites & Domains.
3) And click Launch SiteBuilder here.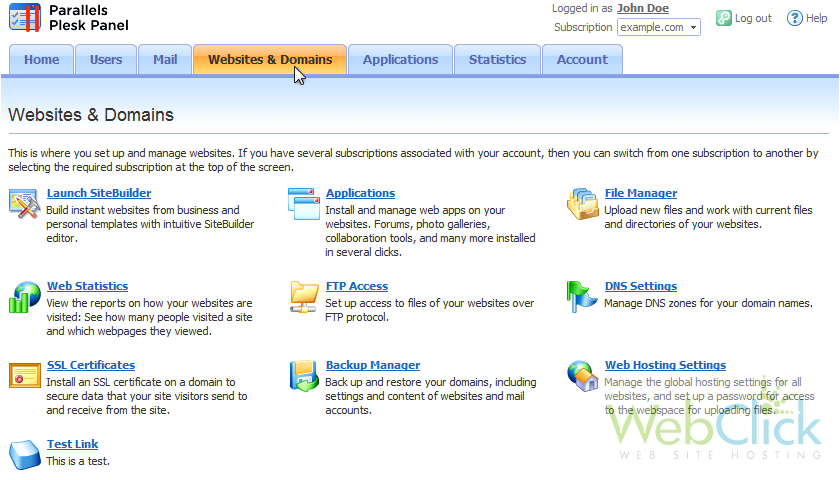 If you don't see the right domain in this list, you may need to switch subscriptions by choosing a different one here if you have more than one.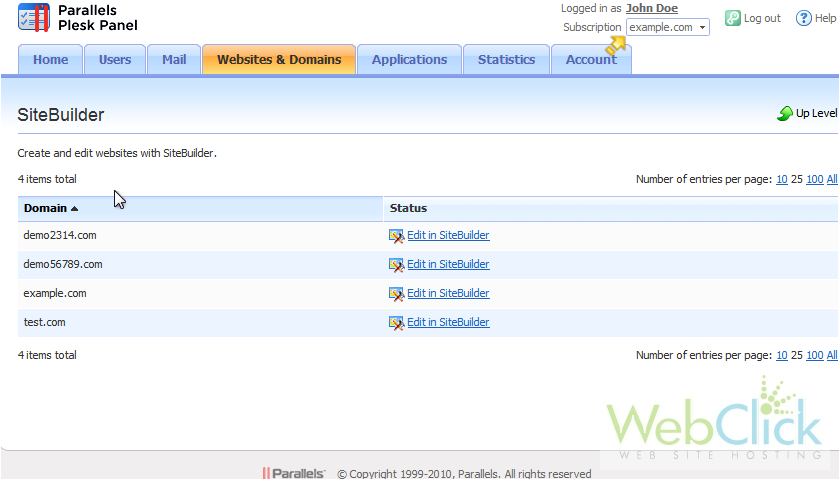 If you have multiple domains, you will be prompted to choose one before being taken to SiteBuilder.
Now, you can edit your existing site or start over and create a new one. Watch the following tutorial to go through the steps of building your first website in SiteBuilder.